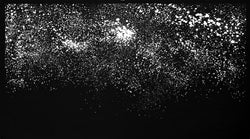 Sergio HERNÁNDEZ, "Galaxia", 2015 (HER193)
Author: Sergio HERNÁNDEZ.
Title: Galaxia.
Medium: Limited Edition Print.
Technique: Wood engraving.
Size: 119 x 210 cm. (47 x 83 in.).
Paper: Velin Arches 400 g.
Edition of: 30.
Year: 2015.
SKU: HER193.
Signed: Yes.
COA (Certificate of Authenticity): Yes.
Condition: Excellent.
Framed: No.
Message us with any questions.